Tofu is a soy based food that looks rather like a soft cheese. In fact, it is made by curdling soy milk in much the same way as cheese is made from cows milk.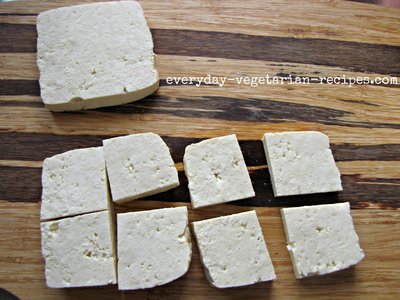 The result is blander than cheese of course, but its neutral flavour is perhaps what makes tofu so adaptable to so many cuisines.
It is an ancient ingredient, probably first made in China and remains most widely used in Asian cooking, particularly in Chinese, Japanese and Korean food. It's very nutritious and is a great source of protein and iron. It's also low fat and contains no cholesterol.
Types of Tofu
Tofu comes in a number of forms but the most common types are firm and silken. Firm tofu is most commonly used in savoury dishes like stir fries while the silken variety has a smooth creamy texture which is useful in sauces, soups, dressings and desserts.
Firm Tofu
Firm tofu or Chinese style tofu is usually sold in rectangular blocks and packed in water.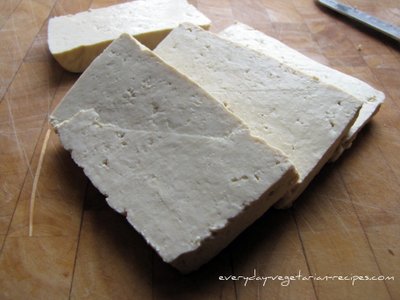 Japanese style tofu is similar but is not quite as firm. Firmness varies generally so if you are looking to stir-fry, it's best to look for tofu that is labeled "extra firm". Extra firm tofu contains significantly less water, making it perfect for frying and grilling. Here's some I cut through to illustrate how dense it looks.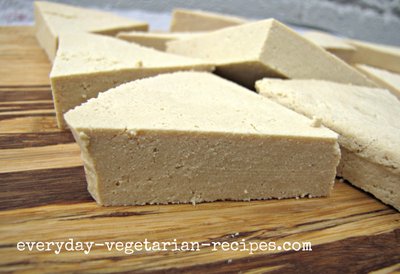 Silken Tofu
With a thick, creamy texture similar to a set yoghurt, silken tofu is often used in desserts.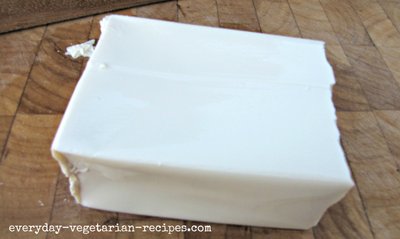 Note that while you can usually substitute regular tofu for silken tofu in a recipe, the texture of firm tofu will never be as smooth even when finely mashed. You should also be aware that silken tofu is rarely a good substitute for regular tofu. It's much too soft for stir-frying or grilling.
Smoked Tofu
Smoked tofu is a tasty addition to salads and stir fries. It is big on flavour and a good choice for anyone unused to the traditionally more bland flavour of beancurd. Smoked tofu also tends to be very firm so is good for slicing into a sandwich or frying.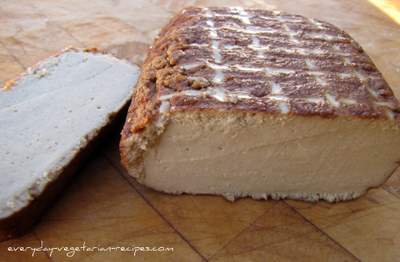 Tofu Noodles
Tofu shirataki noodles have become hugely popular in the last few years. Low carb, gluten free, and with an amazing 20 calories per serving, they make a seriously tempting alternative to pasta and noodles. They are a little tricky to cook so make sure you follow the packet instructions carefully.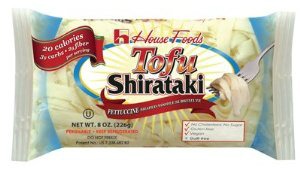 Tofu Shirataki Noodles
---