I've been dreaming about making pumpkin cake so this recipe was kind of fated. I'm not trying to claim any magical powers here. I just desperately wanted to turn a pumpkin into a cake. And am feeling very proud of it right now.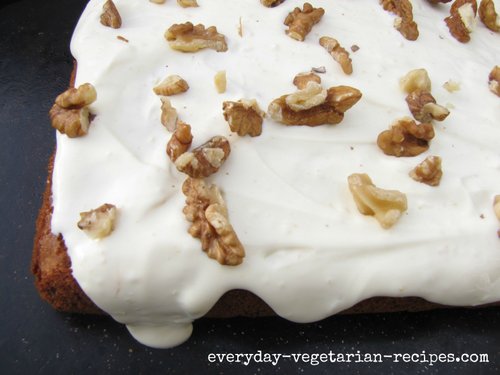 Moist with warm spice and a topping that nearly made me swoon, I am a little bit in love with this pumpkin cake recipe. I'm thinking of tagging it as a health food - what with the vegetable content, the "healthy" sugar and the light as angels' wings icing.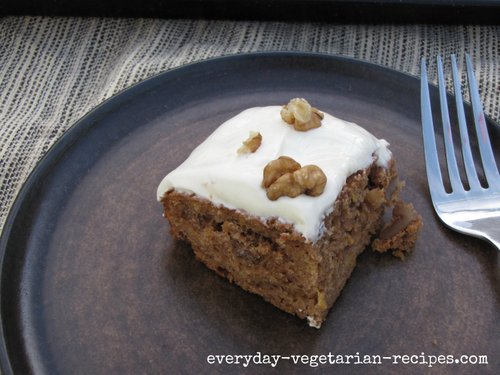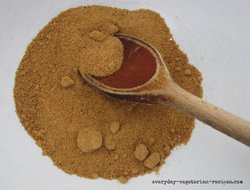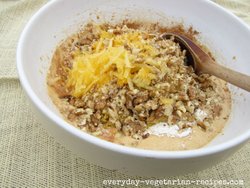 I used coconut palm sugar in this recipe. It's a fashionable ingredient for its low GI and ethical qualities but if these things don't concern you, you'll find the rich caramel flavour will win you over. You can also absolutely do a straight substitute of regular sugar if you need or want to.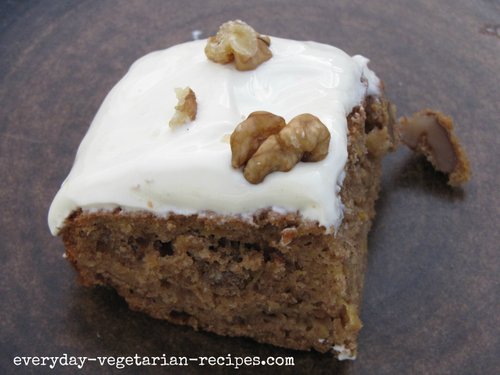 I baked this on Halloween with fresh pumpkin rescued from carving. (And no, this baby didn't make it as a jack-o-lantern. I am officially a bad mother.) As a guide, I started off with a smallish pumpkin which weighed in at about 1 kilo or just over 2 pounds. I used just under half of it for the cake.
Ingredients
For the cake...
Oil or butter for greasing
3 eggs
130g/1 cup coconut palm sugar
120mls / ½ cup sunflower or canola oil
270g / 2 cups coarsely grated fresh pumpkin (see note above)
240g / 1½ cups of plain / all purpose or fine whole grain flour
2 teaspoons of baking powder
1½ teaspoons of cinnamon
1½ teaspoons of ground ginger
75g / ½ cup roughly chopped walnuts
For the topping...
200mls / 7oz crème fraiche
zest of 1 clementine or small orange
2 tablespoons of honey
35g / ¼ cup of walnuts
Grease and line the base of an 11x7 inch or 28x18cm baking dish. Whisk eggs and sugar together until thick and creamy. Gradually add the oil, whisking all of the time. Stir in the remaining ingredients, mixing well with a wooden spoon. Scrape the mixture into the baking pan and bake at 375F/190C for 20-25 minutes until firm. Leave to cool for a few minutes before turning out.
Make the topping by whisking the crème fraiche, honey and zest together. Smear the icing over the cool pumpkin cake and scatter walnuts over the top.
---