Spicy Butternut Squash Soup Recipe
In this soup, the squash is slowly roasted with fresh ginger and chilli. The spices are subtle but create the perfect foil for the sweetness of the butternut squash. Roasting the squash brings out so much of its rich flavour that stock isn't even necessary. Water works fine in this recipe but you can use a good vegetable stock if you prefer.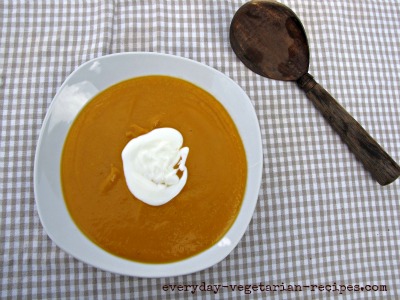 Ingredients:
1 medium butternut squash, about 1½ kilos or 3 pounds
2 tablespoons of olive oil
50g/2oz butter (optional but adds great flavour)
2 red chillis, deseeded and finely chopped
2 teaspoons of chopped fresh ginger
1 litre/1¾ pints/4 cups of water or vegetable stock
Method:
Preheat the oven to 325F/160C.
Cut the butternut squash into chunks of about 1 inch/2 cm and toss in a roasting pan with the olive oil, butter, chillis and ginger.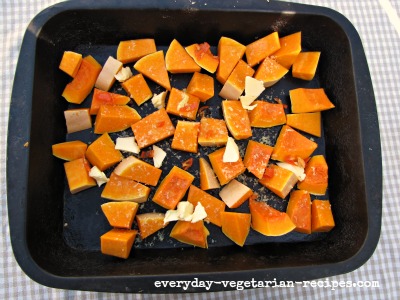 Stir well and place in the oven for 30-40 minutes until very soft.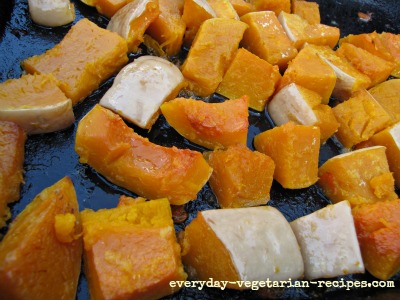 Blend in a food processor with the water, adding a little more liquid if needed. Season and serve.
This soup recipe about 6 servings. I like it with warm naan bread and a little bit of raita swirled on top.


---